This morning, at DINCO E&C office, Mr. Duong Dinh Ngoc Thiep - Head of CCM Department shared his knowledge and experience in financial management for the Site Manager & potential employees of DINCO. In particular, in this sharing session, there were also the participation of President, CEO Le Truong Ky, Ms. Huynh Phuoc Huyen Vy – Vice General Director, Mr. Ho Trung Dung - Vice General Director.
At the beginning of the training session, Mr. Le Truong Ky shared stories and situations that DINCO had encountered in project financial management, which showed that this training session was very important and necessary.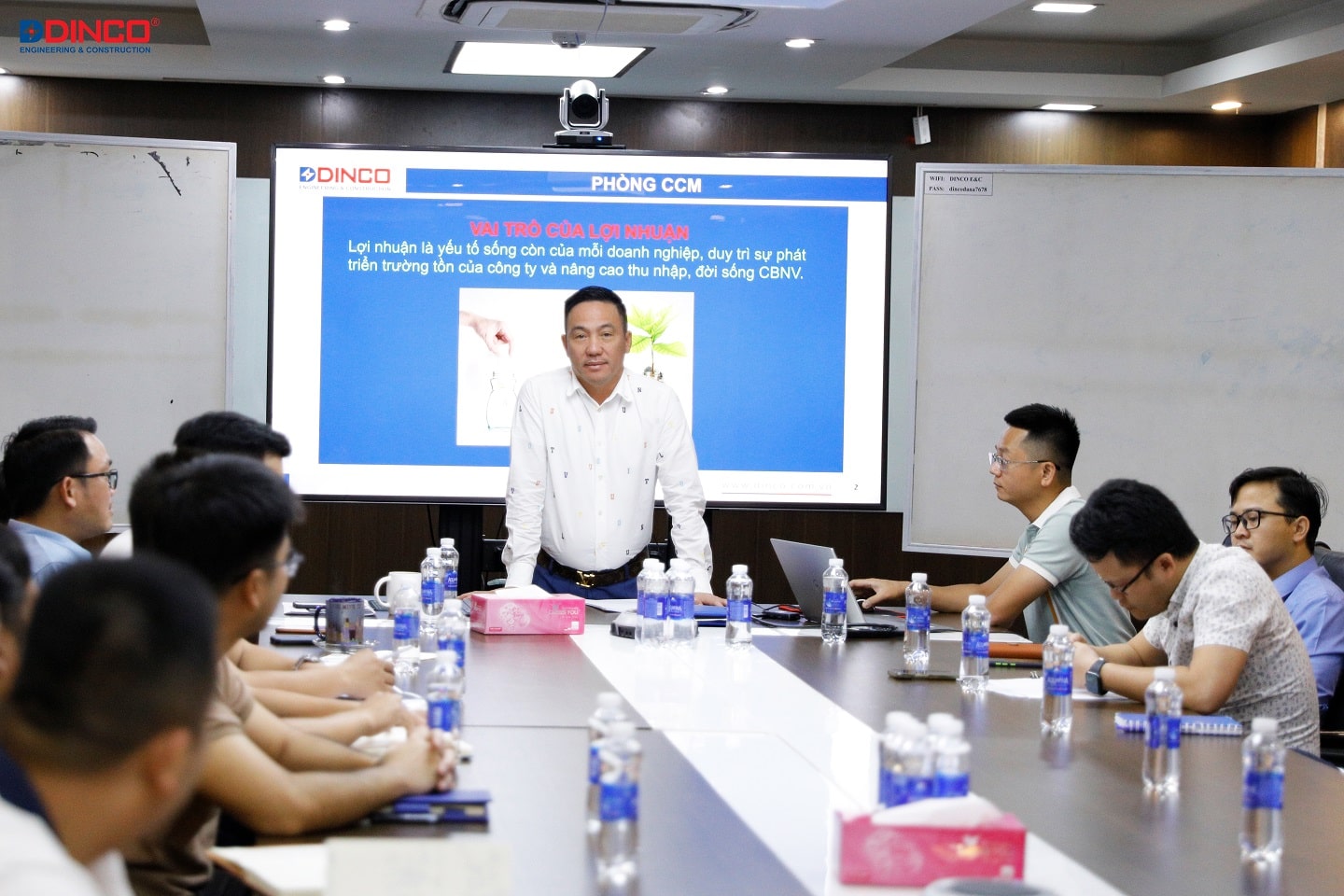 Mr. Duong Dinh Ngoc Thiep shared his knowledge in material loss management, equipment and transportation cost management, and mechanical shift cost management. He also pointed out the causes and suggested solutions to minimize financial losses.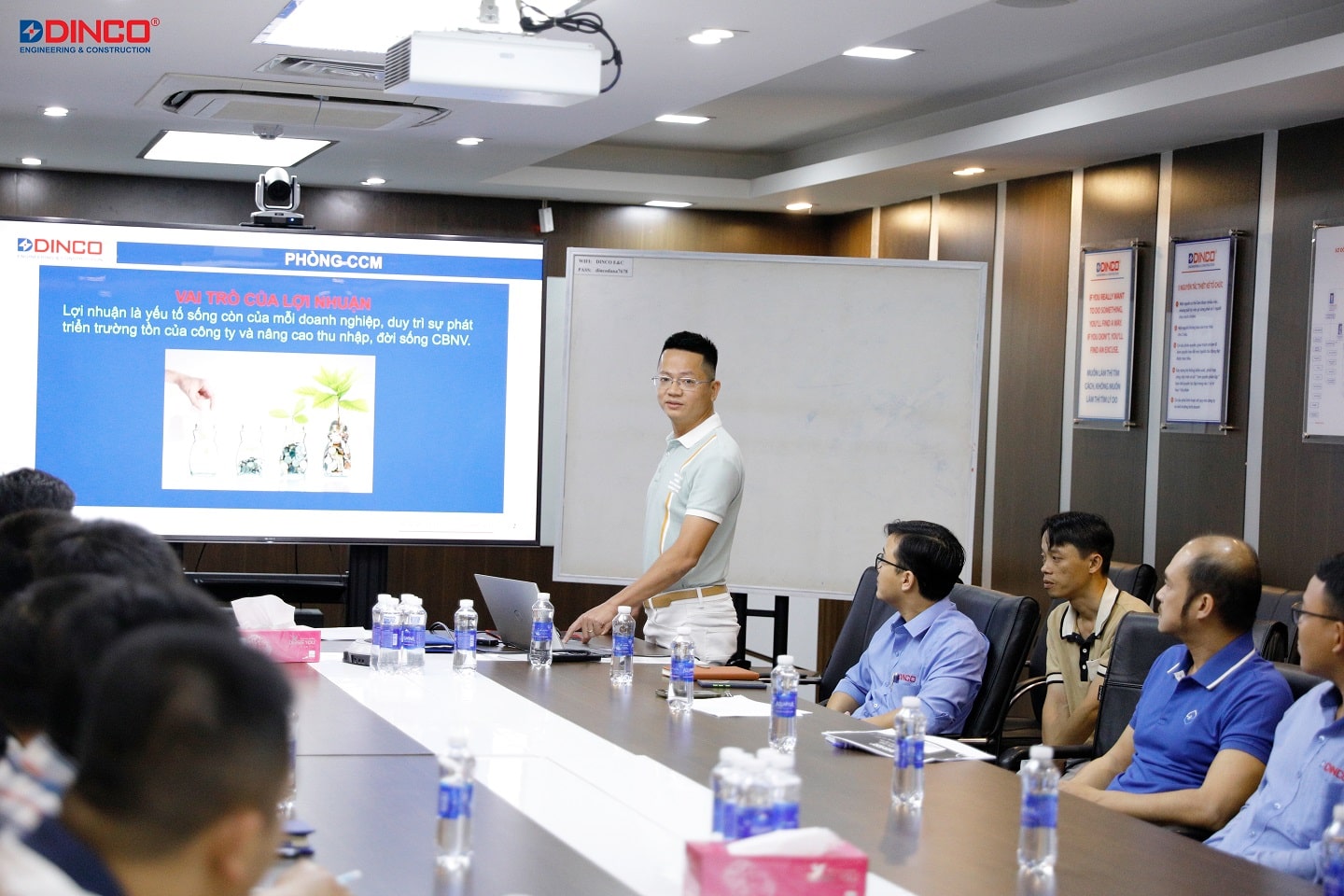 Finally, Mr. Ho Trung Dung concluded 4 basic principles in financial management including: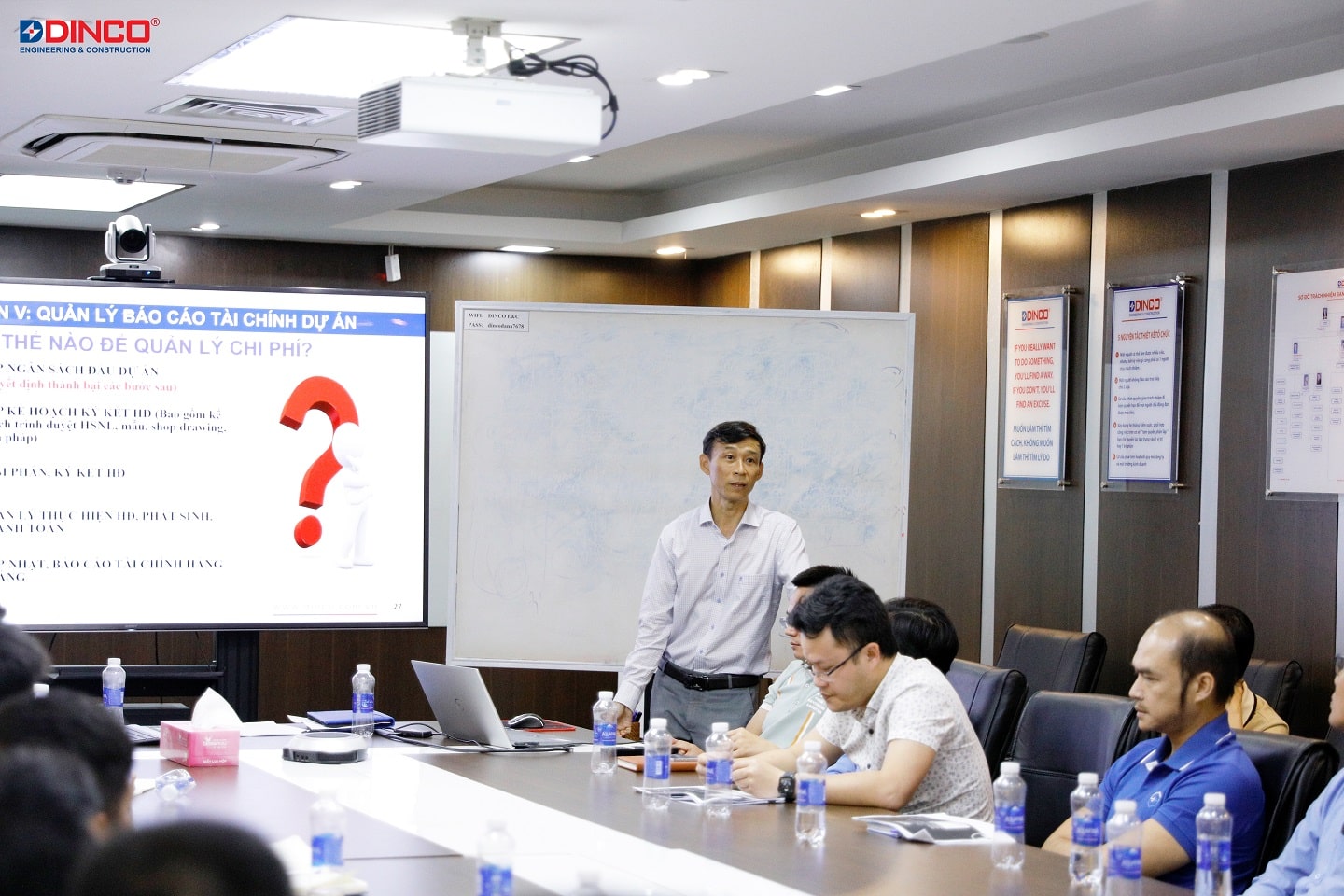 Closed management
The 80-20 principle (Concentrating 20% of the work, but value up to 80%)
Making a budget from the beginning, then based on the budget to manage, adjust & optimize it.
Setting up many checkpoints to manage (breaking down the big goals into sub-goals to check, warn and adjust continuously.
Throughout the training session, the trainers also gave specific examples of each project so that the trainees could easily grasp and see the problem to learn, draw experience and apply to upcoming projects.
The training session was very exciting, everyone actively participated in asking questions and discussing. Here are some pictures of the training session this morning: