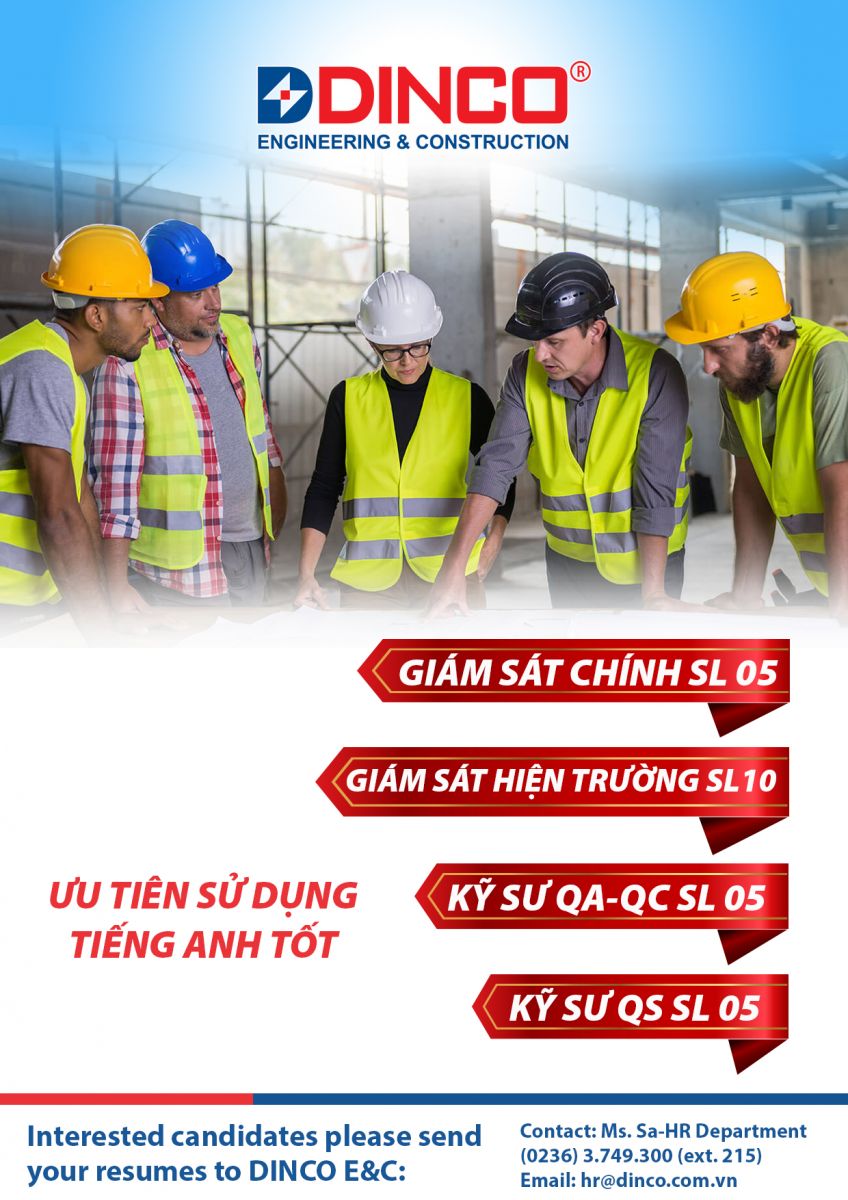 JOB DECRIPTION
- Creating the budget.
- Performing and aggregating the internal payments.
- V.O protection, settlement.
- Calculating the quantity.
SKILLS & QUALIFICATION
- Priority for candidates with good English communication
- Graduating from colleges with the faculty of Construction economics or related.
- Mastering the norms and unit prices of the state and the company.
- Having knowledge of materials and market unit prices.
EXPERIENCE
1 year of experience in the similar position.
OTHER REQUIREMENTS
- Honest, good ethics
- Enthusiastic, hard-working
- Willing to go on business trip away
How to submit your profile?
Please send your CV to the email hr@dinco.com.vn .
Or send your hard CV to Recruitment unit - DINCO E&C Corp.
* Da Nang Office: 76-78 Dach Dang Street, Hai Chau I Ward, Hai Chau District, Da Nang City.
* Contact: Ms. Sa at 0236 3749300 (ext. 215)