WE ARE HIRING: QS ENGINEER – TENDER DEPARTMENT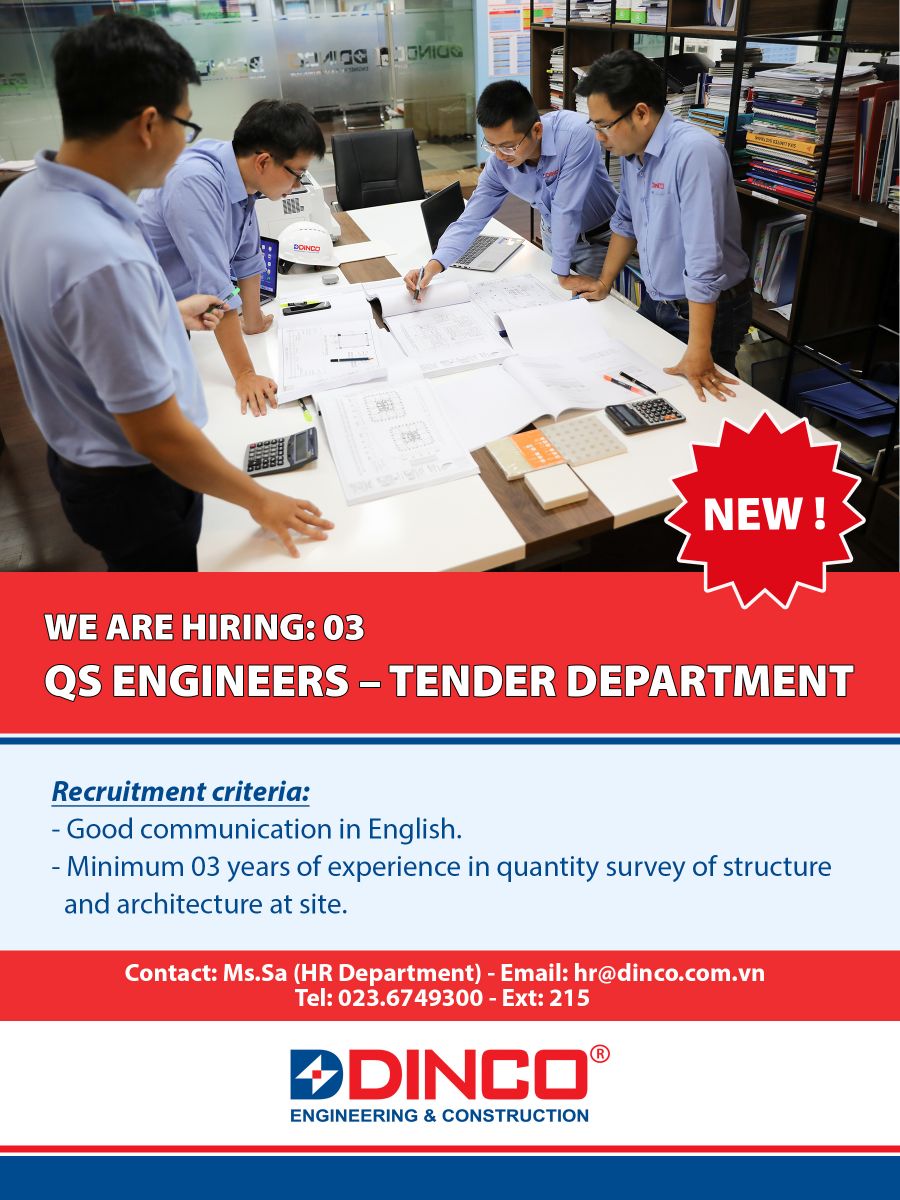 1. Job Description:
- To research the Bidding Documents, focusing on technical documents (specifications, design drawings), assigned work scope, BOQ; raise clarifying questions.
- To consult and propose the parts of quantity not shown in the bidding BOQ but necessary for completion of the bidding package construction in order to include it in the bid price.
- To implement the reconciliation and clarification of bid volume and quotation with the Consultants, the Owners.
- To implement the inspection of quoted volume by subcontractors; cross-check internal calculation quantity compared to subcontractors' quantity.
- To perform other duties as assigned by the Head of the Department.
2. Recruitment criteria:
- Good communication in English.
- Graduating from colleges with the faculty of Civil Engineering;
- Minimum 03 years of experience in quantity survey of structure and architecture at site.
- Deep understanding of drawings; calculating in detail the works of structure, finishing, steel structure, infrastructure, landscape ...
- Be honest, careful, withstand the pressure at work
- Skills of analysis and synthesis ...
3. How to deliver profiles:
– Intersted candidates please submit your profiles to Email: hr@dinco.com.vn
– Contact: Ms.Sa (HR Department) – Tel: 023.6749300 – Ext: 215 – Email: maisa@dinco.com.vn.